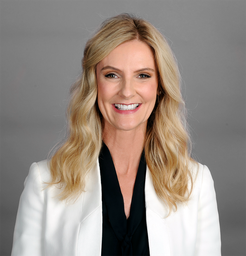 Tania King
Operating Advisor
Ms. King is a transformational leader with extensive experience at high-growth global companies, where she has served as a Chief Strategy Officer, Chief Legal Officer and Chief Human Resources Officer.  She began her career at Advantage Solutions and successfully partnered with the executive team to close various acquisitions of strategic sales, marketing and digital marketing companies.
While at Advantage Solutions, Ms. King served as a member of the executive team and strategic steering committee and was instrumental in concluding four significant private equity transactions with Allied Capital, APAX, JW Childs/Bank of America Merrill Lynch and CVC/Leonard Green, including the largest private equity transaction in the sales and marketing sector.
Ms. King also served as Chief Employee Experience Officer, Chief Legal Officer and led the Compliance and Global Security functions at Alorica, the world's third largest global customer contact management provider.  Ms. King has deep experience with Fortune 500 clients and sales and marketing strategy and has a passion for client service and serving founder-led organizations.
Ms. King has served on various boards and board committees including VOSS, Advantage Solutions and Alorica.  In 2012, Ms. King was awarded General Counsel of the Year by the Orange County Business Journal.
Education:
B.S. Degree from the University of California, Santa Barbara
J.D. from Santa Clara University